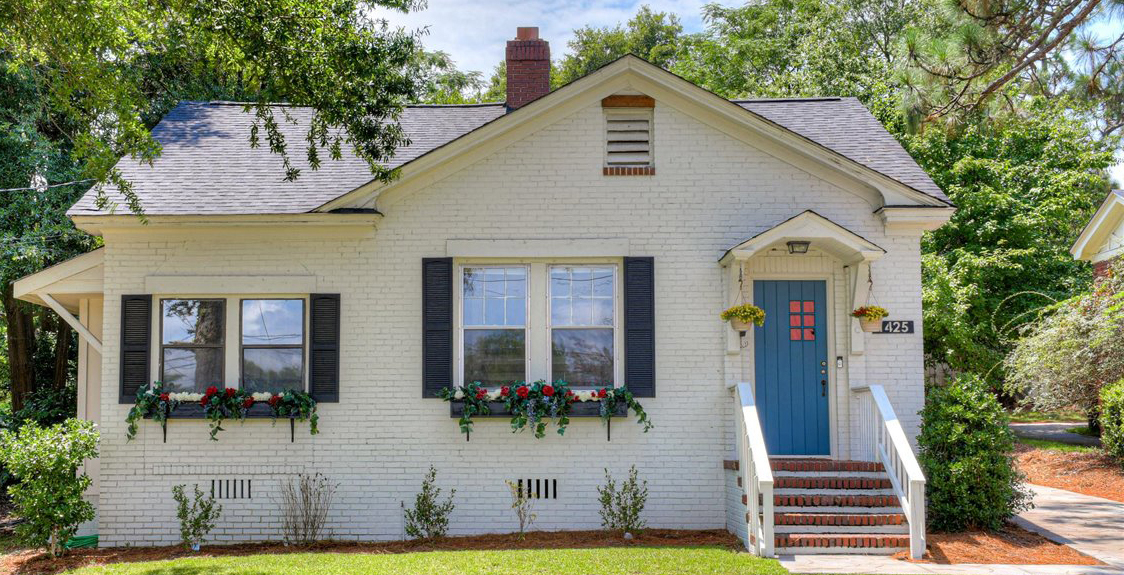 Augusta Georgia Neighborhoods
To see One of These Homes
Contact Bill Crawford, Text 404 615-4721, Email
Augusta Georgia Neighborhoods
A Good Place to Live. A Great Place for Architecture.
Come to Augusta for the good life.  Outstanding medical facilities, easy transportation for cars and buses, a variety of restaurants, university life, sports, excellent parks, and golf courses all make for a comfortable and interesting living. My neighborhood has sixty acre, Pendleton-King Park. A bird sanctuary with beautiful flowers, a dog park, cross-country trails, 18-hole frisbee golf, an outdoor gym, children's climbers, and a lake for the Canadian geese are well maintained by a friendly and conscientious staff. 
Augusta Georgia neighborhoods are excellent. They are highlighted by the Olde Town Historic District and the e Summerville Historic District (or The Hill).  The great architecture of history abounds.  Olde town contains examples of Federal, Greek Revival, Italianate, Second Empire, Folk Victorian, Colonial Revival, Queen Anne, Neoclassical Revival, English Vernacular Revival, Italian Renaissance Revival, Prairie Style, Craftsman, and Spanish Colonial Revival. Summerville contains a similar mix with additional styles of Four Square, Craftsman, and Victorian. Surrounding neighborhoods like Highland Park and National Hills contain smaller homes with architecture prevalent before 1950.
Dream Street CSRA specializes in these neighborhoods with the charm of pre-1950 architecture. They are generally well-built with attention to detail and comfort. High ceilings with transoms for air circulation, hardwood floors, heating and air from the floor and not the ceiling, built-in cabinetry, moldings that properly frame the doors, windows, and rooms – and well-pre portioned rooms. And, do not forget the porches!
Let me take you on a tour of these neighborhoods before you buy your next home on a slab or modern seven gables.
Bill Crawford
Dream Street CSRA LLC
404-615-4721
Bill@DreamStreet.org
William (Bill) G. Crawford is our Realtor® who will cover Augusta GA, Ft Gordon, North Augusta SC, Aiken SC, and the Central Savannah River Area (CSRA).  Bill Is a US Marine Corps Veteran with an extensive business background.  Bill can help you find homes for sale in Augusta Georgia or assist you in selling your home in Augusta and the CSRA.